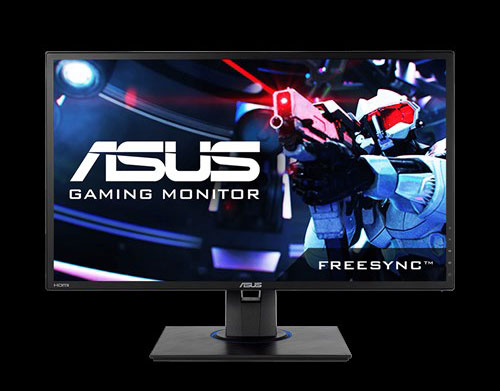 ASUS VG245H 24" Gaming Monitor
Make each millisecond count
ASUS VG245H Full HD monitor is all about lag-free display of fast action—making it the perfect monitor for console gaming. The GameFast Input technology, ultra-fast 1ms response time, 75Hz refresh rate, AMD FreeSync technology and two low input lag HDMI ports work together to keep gameplay smooth and make your presses on the console almost instantly reflected on the screen. Intuition will take over even in the heat of action. Exclusive GamePlus offers four tactical tools such as crosshair and timer to make it easier to obliterate the enemies, while GameVisual provides six pre-set modes to optimize various types of content. Access to the tactical tool or pre-set mode you want only takes a press of a button. Its height-, swivel-, pivot-and tilt-adjustable design and eye-care technologies ensure your gaming monitor is always comfortable to view.
The complete console gaming experience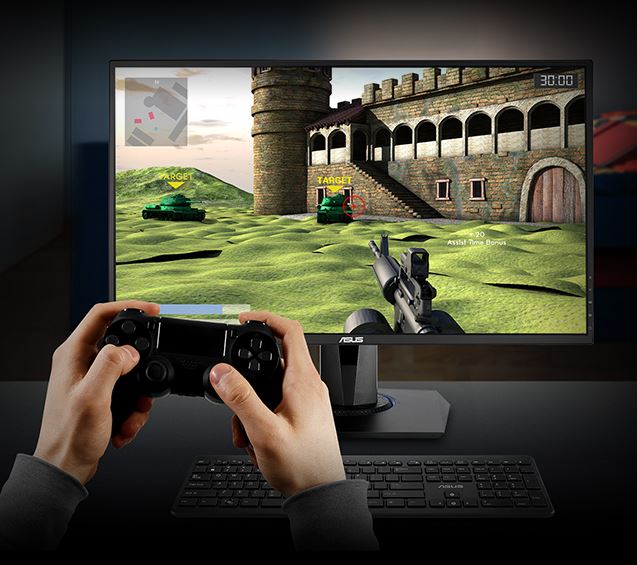 GameFast Input Technology
Input lag is the time delay between pressing a button on your controller or keyboard and seeing its effect onscreen. High input lag will cause a slower connection giving you trouble keeping up with the fast-paced action.
Input lag on an LCD monitor is typically much lower than a TV, and ASUS VG245H features GameFast Input Technology to further minimize input lag. This technology provides much faster motion delivery so you'll always be up to speed with in-game action at the precise timing you need to respond as quickly as is needed.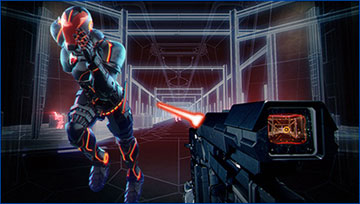 HDTV
Your command delay appears on the screen and you miss the target.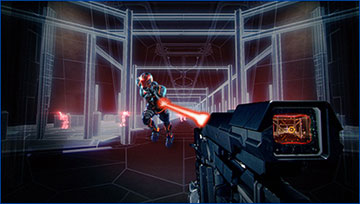 VG245H Console Gaming Monitor
Your command appears on the screen instantly and you can hit that target just in time.
Input Lag Comparison Between Gaming Monitor and TV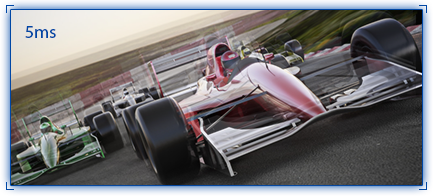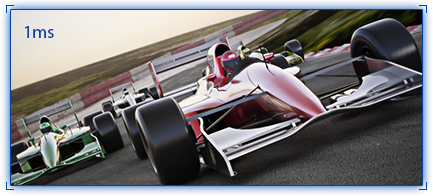 Lightning-fast 1ms response time and 75Hz refresh rate
ASUS VG245H boasts a 1ms response time so all your fast-paced gaming action will be rendered smoothly without smearing, ghosting and motion blur. You'll be able to react and respond quickly to what you see onscreen—a definite advantage in the gaming arena.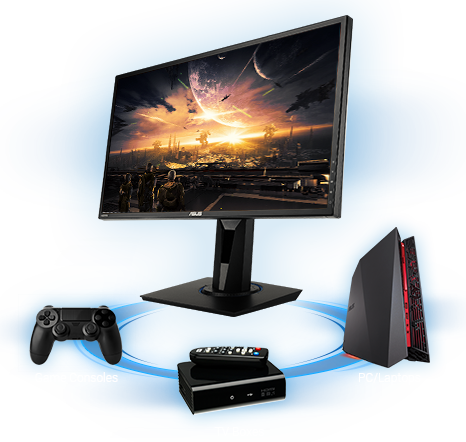 Dual HDMI flexible connectivity
ASUS VG245H features two HDMI ports, which is available to connect your media player, allowing you to connect your game console and another HDMI device at the same time. So there's no need to frequently plug and change your connection.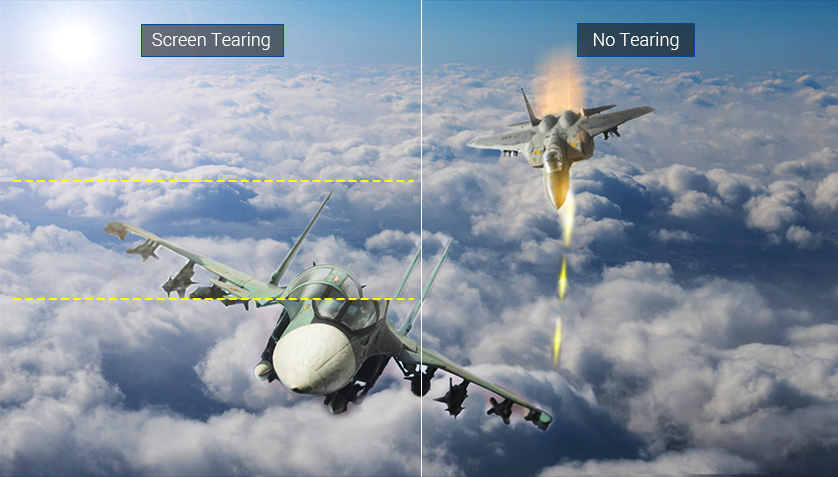 Super smooth visuals with AMD FreeSync
ASUS VG245H features AMD FreeSync technology to eliminate screen tearing and choppy frame rates to give you seamless visuals and smooth gameplay. This gives you the upper hand in first person shooters, racing, real-time strategy and sports titles.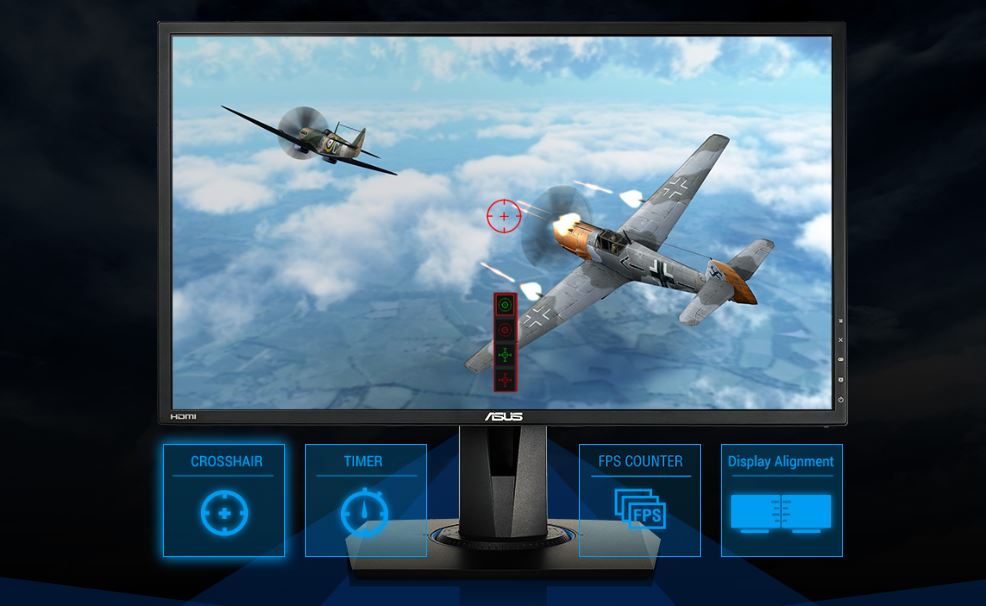 ASUS-exclusive GamePlus technology
ASUS VG245H features the ASUS-exclusive GamePlus hotkey to give you in-game enhancements that help you get more out of your game.

ASUS-exclusive GameVisual technology
ASUS GameVisual Technology has six pre-set display modes to optimize visuals for different types of content. This unique feature can be easily accessed through a hotkey or the On Screen Display (OSD) settings menu.
Designed for gaming marathon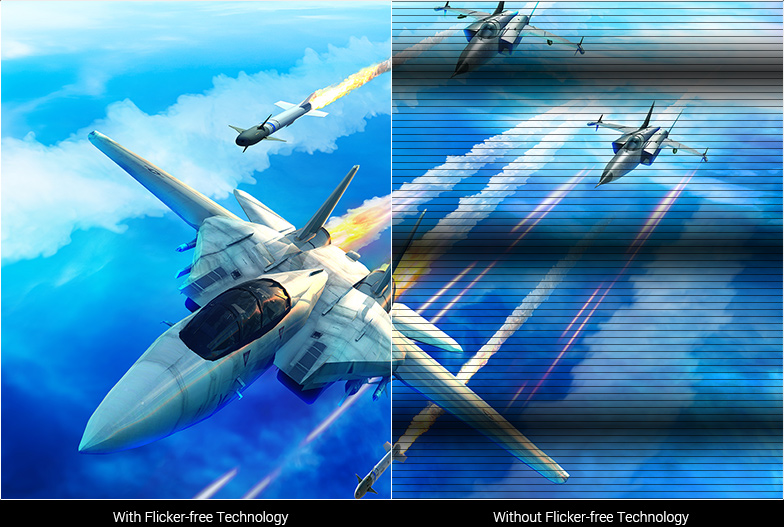 Flicker-Free technology
Flicker-Free technology reduces flicker to give you a comfortable gaming experience. This minimizes instances of eyestrain and other potentially damaging eye ailments when you're embroiled in long, drawn-out gaming sessions.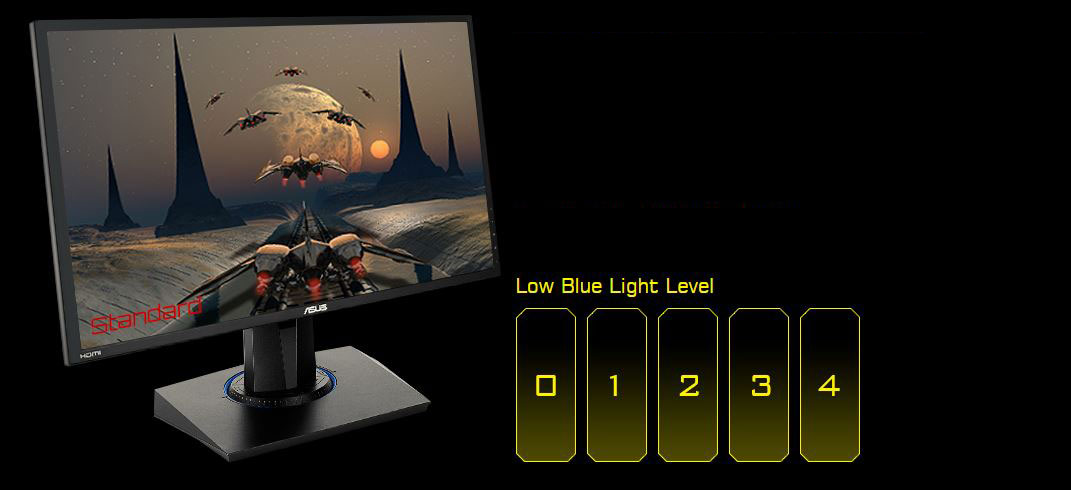 Ultra-Low Blue Light technology
ASUS Ultra-Low Blue Light technology reduces the amount of harmful blue light. You can access and select four different filter settings onscreen easily through the OSD menu or DisplayWidget UI to find the best one that suits the task at hand.
Ergonomically designed and wall-mountable
ASUS VG245H is specially designed for long marathon gaming sessions. Its ergonomically-designed stand lets you adjust the tilt, swivel, pivot, and height of the monitor so you always find your ideal viewing position. It can also be VESA wall-mounted to fit in any limited space.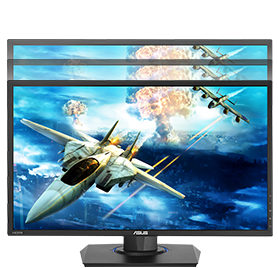 Height adjustment (0~130mm)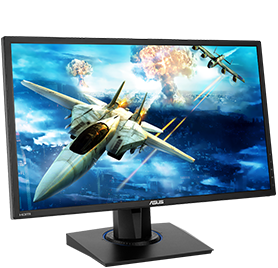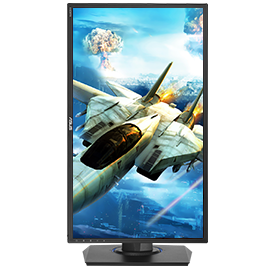 Pivot+90°~-90° (clockwise & counterclockwise)